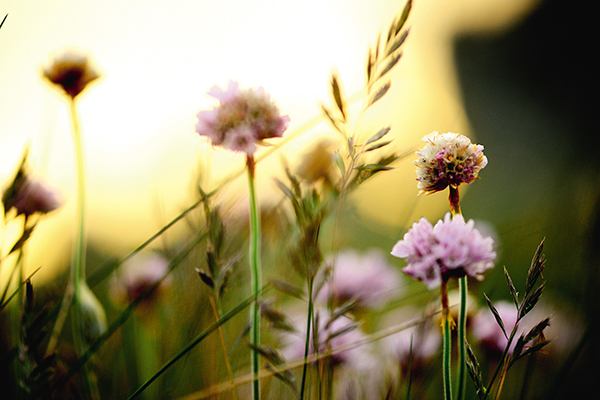 GUERLAIN STARTS 2021 BY UNITING SUSTAINABLE INNOVATION WITH NATURALNESS
可持续创新融合纯天然品质,娇兰启航2021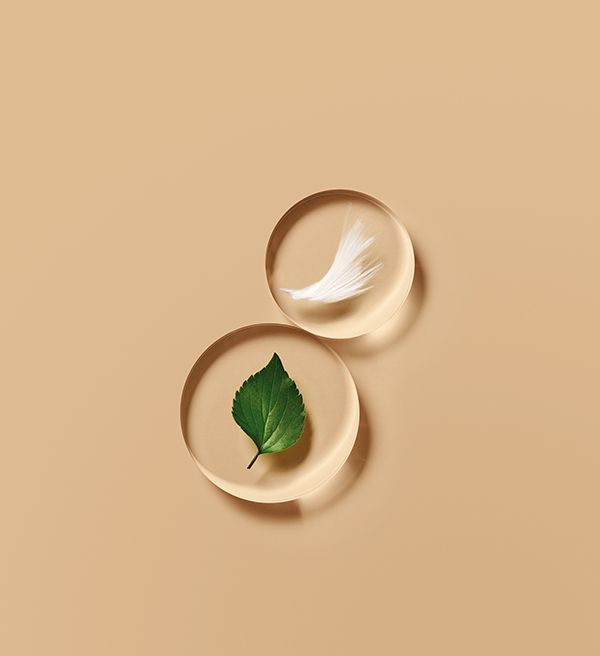 To mark the launch of three iconic makeup products, the Guerlain House is reasserting its expertise and commitment to sustainability via new formulas featuring high levels of natural-origin ingredients. Strengthened by the success of the 2019 launch of L'Essentiel Natural Glow foundation which combines high levels of naturalness (97%) with extreme sensoriality, long wear (16 hours) and skin protection (SPF 20), the House has a new challenge: from now on, the Maison sets itself the objective of a minimum of 90% of ingredients of natural origin* in each new make up formula, whenever its possible. All without compromising on quality, security, effectiveness and the sensorial appeal that has made Guerlain unique.
娇兰匠心打造三款经典彩妆产品,采用蕴含高比例天然成分的全新配方,再度彰显彩妆科研实力,践行娇兰对可持续发展做出的承诺。2019年,娇兰隆重推出光透养肤粉底液,蕴含比例高达97%的天然成分,妆感细腻,16小时长效持妆,防晒系数SPF20呵护娇嫩肌肤。随后,娇兰迎来新的挑战,立下新的目标,即今后每款新产品配方采用不少于90%的天然成分*,并将保持一贯的品质、安全、功效及质地。
*According to ISO standard 16128
*基于国际标准ISO 16128计算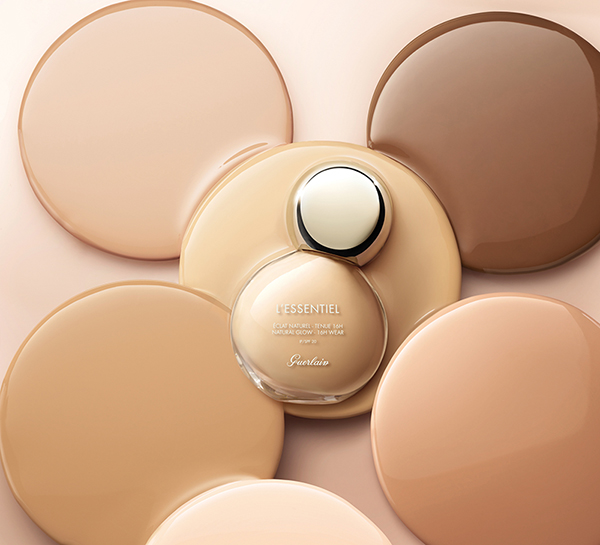 "Luxury and beauty thrive on stimulating radical transformation. We are committed to actively contributing to change and to reinventing industry standards, so that step by step we convey an Art of Beauty that's positive, covetable and always exciting."
"锐意求变,进一步释放奢华与美的魔力。我们积极推动变革,重塑行业标准,逐步传达娇兰所代表的'美之艺术',积极昂扬,令人神往,永远不乏热情与惊喜。"
--CÉCILE LOCHARD Director of Sustainable Development – Guerlain
--娇兰可持续发展总监CÉCILE LOCHARD
ECO FORMULATION FOR SENSORIALITY AND EFFICACITY WITHOUT COMPROMISE
肤感细腻、功效卓越的环保配方
By harnessing a unique equation of natural ingredients, the power of science and the ultimate in sensoriality, since 1828 Guerlain has proven itself a Beauty Alchemist. Today, our prime mission is to guarantee that our formulas are safe, effective and of the highest quality, while acknowledging current debates within society, responding to changing aspirations and meeting increased customer demand for greater naturalness. Therefore, Guerlain is reinventing an array of cult products such as Terracotta, to meet the demands of today's customer as well as tomorrow's world requirements. The result? Formulas that are all the more current, all the more innovative, boosted in naturalness and which offer the very same results.
自1828年起,娇兰便凭借其天然的成分配方、强大的科技力量和卓越的感官体验,成为美容界名副其实的炼金术士。我们重视配方的安全有效和卓越品质,并结合时下社会思潮,回应不断升级的品牌追求,为顾客提供天然的产品。基于此,娇兰升级了Terracotta等一系列经典产品,以满足当今顾客与未来世界的需求。有何成果?娇兰升级了配方,凝聚创新力量,增添自然气息,而其卓越功效则丝毫不减。
STRIKING THE RIGHT BALANCE BETWEEN NATURE, SCIENCE AND QUALIT Y
实现自然、科学和品质之间的统一平衡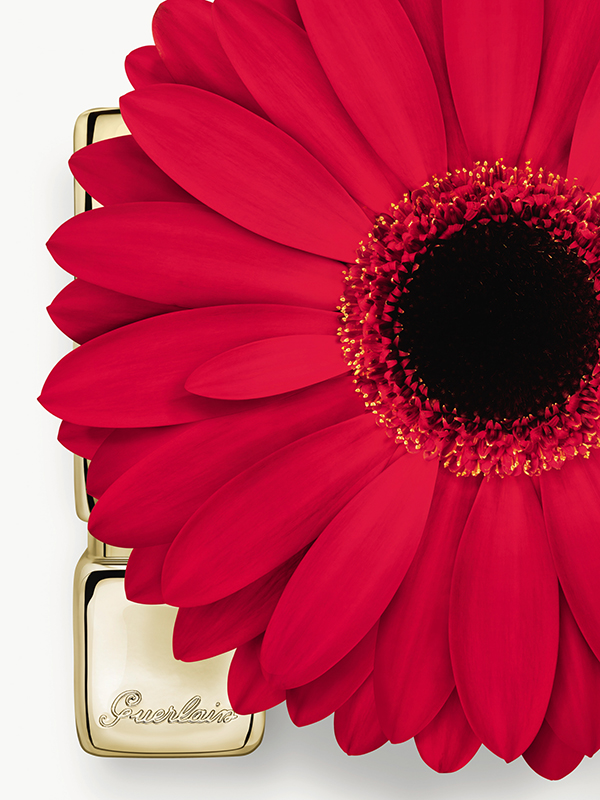 Thanks to the expertise of the House's Research and Development team, each formula offers the same fine, sophisticated and sensual textures that have become Guerlain's signature. All while maintaining the greatest respect for balanced skin. Guerlain's formulation teams have mastered natural ingredients' benefits to create products of the highest quality. Using everything from Shea Butter to hyaluronic acid spheres paired with Konjac extract, they have worked to understand how to create perfectly dosed formulas. While droplets of precious vegetable oils such as Rose oil and Argan oil have been slipped into some compositions, lip colours have been painstakingly reworked to remain perfectly stable without preservatives. The Terracotta powder features 96%1 natural-origin ingredients. Kiss Kiss Shine Bloom features 95%2 natural-origin ingredients. L'Essentiel Haute Perfection foundation features 96%3 natural-origin ingredients.
娇兰研发团队坚实的专业力量,令每款配方都拥有精致细腻和舒悦怡人的肤感,彰显娇兰特质。与时同时,肌肤的平衡也得到了最大程度的尊重。娇兰的配方团队充分掌握天然成分的优势,研制出品质卓越的产品。从乳木果油到搭配魔芋提取物的透明质酸微粒,娇兰追求优质配方的脚步从未停止。在精选成分中滴入玫瑰油和摩洛哥坚果油等珍贵植物油,细心呵护双唇色泽,无需任何防腐剂,便可长久保持稳定光泽。Terracotta粉饼蕴含96%1天然成分。Kiss Kiss Shine Bloom唇膏蕴含95%2天然成分。L'ESSENTIEL Haute Perfection粉底液蕴含96%3天然成分。
1 According to ISO standard 16128. The remaining 4% contribute to maintaining the formula's integrity and sensoriality.
1 基于国际标准ISO 16128计算。其余4%的成分有助于确保配方完整性及肤感质地。
2 According to ISO standard 16128. The remaining 5% contribute to maintaining the formula's integrity and sensoriality over time.
2 基于国际标准ISO 16128计算。其余5%的成分有助于确保配方长期的完整性及肤感质地。
3 According to ISO standard 16128. The remaining 4% contribute to maintaining the formula's integrity and sensoriality.
3 基于国际标准ISO 16128计算。其余4%的成分有助于确保配方完整性及肤感质地。
GUERLAIN, FOR SUSTAINABLE AND TRANSPARENT BEAUTY
娇兰,为可持续发展和可持续之美而战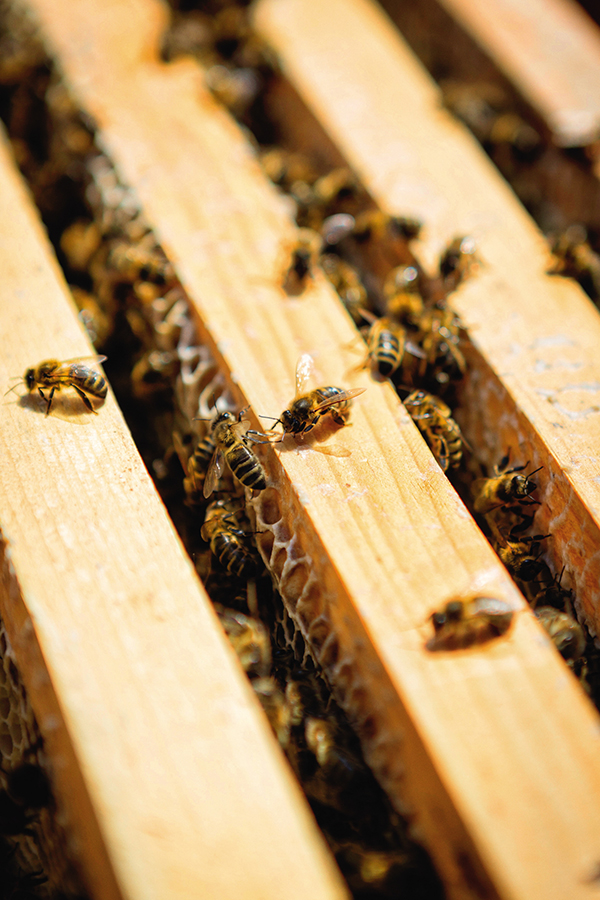 This mission has been written into the House's global sustainability pledge, a commitment which inspires our vision of Beauty as well as our innovations. For more than 13 years, Guerlain has defined this commitment via four principal axis that converge in one goal: To preserve, favour and regenerate the living. We act and are committed to innovating sustainably, preserving biodiversity, acting for the climate and creating a positive social impact. Notably, the House is also committed to protecting the Bee, to whom it has dedicated several meaningful partnerships.
这一使命已写入娇兰的全球可持续发展承诺中,对可持续发展的追求激励我们塑造"美"的愿景,并引领我们不断创新。13年来,娇兰的承诺由四个维度构成,其最终目标是为地球生命提供保护和支持,并助其再生。我们将承诺付诸行动,追求可持续创新,保护生物的多样性,关注气候与发展,并创造积极的社会影响。此外,娇兰还致力于保护蜜蜂,建立了多个意义重大的合作伙伴关系。
OUR PILLARS OF COMMITMENT TO SUSTAINABILITY
娇兰对可持续发展的承诺
INNOVATING SUSTAINABLY IN FULL TRANSPARENCY
To create more natural formulas in more sustainable packaging without compromising on their quality, sensoriality and effectiveness. To share the background and lifecycle details of our creations via Bee Respect, our traceability and transparency platform.
保持透明,追求可持续创新
在不影响产品质量、肤感和功效的前提下,娇兰研发更多天然配方,采用可持续包装,并通过透明度和可追溯平台Bee Respect分享产品背景和生命周期的详细信息。
TO PRESERVE BIODIVERSITY & PROTECT BEES, THE MOST PRECIOUS WONDER OF NATURE
To give back to nature via sustainable sourcing of our iconic ingredients and the Guerlain for Bees Conservation Programme.
保护生物多样性及自然的珍贵宝藏:蜜蜂
我们通过可持续方式采购经典原料,并开展蜜蜂保护计划,回馈自然。
TO ACT FOR THE CLIMATE AND REDUCE OUR FOOTPRINT
To protect the living, who depend on the climate by aiming for carbon neutrality between now and 2030.
关注气候,改善我们的环境足迹
娇兰正在行动,预计将在2030年前实现碳中和,保护地球生命赖以生存的气候环境。
TO CREATE A POSITIVE SOCIAL IMPACT WHILE ACTING TO SAFEGUARD THE WONDERS OF NATURE
To support women through the Women & Bees entrepreneurial beekeeping programme in association with UNESCO and its Biosphere Reserves across the world. To raise younger generations' awareness of biodiversity and bee preservation via Bee School, a volunteer programme for Guerlain employees.
在保护自然宝藏的同时,创造积极的社会影响
娇兰与联合国教科文组织及其全球生物圈保护区合作,通过"女性与蜜蜂"养蜂创业计划支持女性发展。娇兰还为员工开展"蜜蜂学院"志愿者计划,以加强年轻一代对生物多样性和蜜蜂的保护意识。
BEE RESPECT, HIGH TRANSPARENCY
尊重蜜蜂,高度透明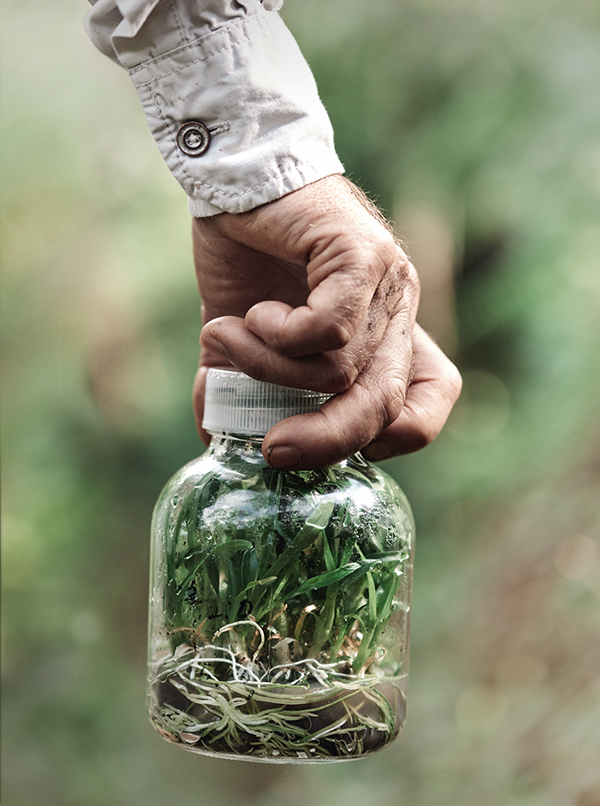 Guerlain is committed to the long and vigorous process of mapping the lifecycle of its products. In 2019, the House launched Bee Respect, a traceability and transparency platform designed in partnership with Product DNA. Freely accessible via Guerlain.com, it forms the essential basis for the continued improvement of Guerlain creations and their environmental and societal impacts. By using Bee Respect, consumers can learn about our skincare, makeup products and iconic fragrances in great detail — from ingredients and packaging elements, to suppliers, production sites and carbon footprints.
娇兰热衷于描绘真实的产品生命历程。2019年,娇兰与Product DNA合作设计了透明度和可追溯平台Bee Respect,可通过Guerlain.com免费访问。Bee Respect为娇兰奠定了坚实基础,有助于持续改进生产流程,减轻对环境和社会的影响。顾客可通过Bee Respect查阅娇兰护肤产品、彩妆产品和经典香水,浏览产品成分、包装元素、供应商、生产基地和碳足迹等详细信息。